Thank you for visiting Little House in the Suburbs. If you like what you see, please SUBSCRIBE.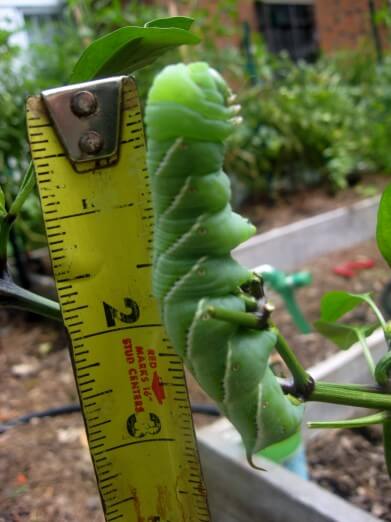 Guess what he (she?) ate to get this size?
Jalapeno. The entire plant.  See that nekkid stalk in the background? All that's left.
I've been going around bragging how the birds were keeping my tomatoes hornworm-free this year. I didn't even know they ate jalapeno plants.
Maybe it's some sort of adaptation–"Hey, if I'm hot enough, the birds will leave me alone!"
Worked for the hens. They just stared.
This is gonna give me nightmares. And indigestion.