Thank you for visiting Little House in the Suburbs. Please subscribe and you'll get great simple living tips and how-to articles delivered to your inbox, for free!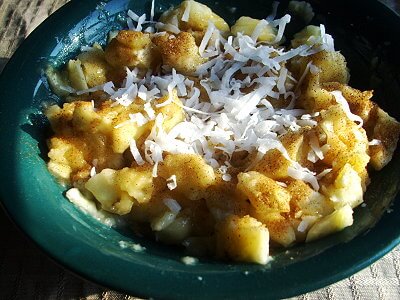 My daughter's invention.
Bananas, smashed beyond recognition.
A generous sprinkle of cinnamon sugar.
A generous sprinkle of coconut.
YUM!
Incidentally, her other favorite dessert at grammy's house is similar.
Bananas, sliced.
Peanut butter between ritz crackers, then crumbled.
Drizzle of honey.
She's an evil genius.
Ivory