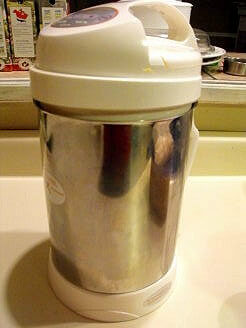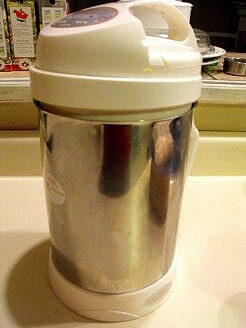 This is Ivory's soymilk maker.  She got it for her b-day from her very understanding parents (a physicist and accountant who poured years of enrichment, travel, and 16 semesters of college/grad school into a child that currently takes great joy in goat poop and regularly twists her ankles throwing chickens.)  Good folks, supporting their aberrant daughter's alternative lifestyle.
Anyhoodle,  I have to confess that the first batch of soymilk I made was not in-fact soy.  I thought it was, but grabbed the wrong bean:
The one on the right is soy.  Makes lovely milk, apparently.  I wouldn't know.  I made NAVY BEAN milk.  I don't recommend it.
Ivory
Disclaimer: This post may contain a link to an affiliate.